Supplier: Slate Stone laminates – Stone Veneer Sheets
DHARTI CRAFT, India is a natural stone company. Established after a long experience in the stone trade with many excellent projects and quality supplies of natural stone. (Slate stone laminates / flexible slate veneer, Stone wall coverings, stone veneer cladding, thin stone veneer, backlit veneer etc.) to the world market. We always select the best stones from the Indian quarries. Which are furthermore supported by factories with latest processing technique.  We ensure quality check on each piece of Flexible stone veneer to deliver the best quality to the customer. Dharti Craft is serving the natural stone industry from last 24 years. We have good experts in quality stone procurement, processing and quality control. We furthermore ensure the best natural stone at competitive price, so that you never had a question in might, where to buy stone veneer sheets.
It is our regular effort to satisfy each and every customer with best quality flexible slate veneer, flexible marble veneer, flexible sandstone veneer sheets. Excellent packaging, best selection of shipping lines at very competitive price of sea freight and best delivery time is our tagline. We ensure that our customer will always be provided with all the information in time for the ease of delivery and update or future orders. We look forward for a mutual relationship to enhance our area of services and supply. Dharti Craft is the best place to buy stone veneer.
Flexible Stone Veneer Sheets : Russia Contact
Where to buy Stone Veneer sheets in Russia? We supply Marble Veneer & Slate Veneer Каменный шпон  in Russia through our Russian office for quick questions, click here.
Where to buy Stone Veneer Sheets – With Quality Assurance 
Our team at Dharti Craft always ensure quality check of flexible stone veneer before dispatch.  We do quality checks at the time of processing, quality check after finishing, proper packaging and ensure a satisfactory stuffing of the stone veneer sheets for intact on time delivery. Hence Dharti Craft is the Best place to buy stone veneer.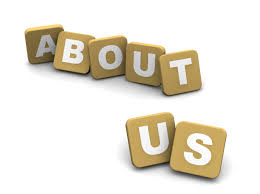 It will be our pleasure to serve you. Contact us by Clicking here.